Mackenzie's Preferred Pricing Service is designed to ensure that an investor automatically benefits from reduced costs, once their wealth reaches $100k.
Key Benefits
Automatic conversion into Private Wealth series once $100,000 of household assets with Mackenzie is reached.
Mackenzie's aggregation and householding policies are among the most flexible in the industry.

Combine all of your Mackenzie assets across multiple funds, series and class levels to qualify for the minimum investment eligibility into Private Wealth series.
Receive price reductions sooner by combining your assets with family members who live with you.

High-water mark, providing cost protection against downward market movements by locking in the highest market value your clients' portfolio has reached net of redemptions.
Automated linking of accounts.
Comprehensive proposal with fee information and portfolio analytics.
Available in embedded (PW), un-bundled (PWX) and fee-for-service (PWFB) series where Mackenzie facilitates the collection of the advisor service fee.
Real Savings
Once in a Private Wealth series, investors will receive one low price, regardless of account size.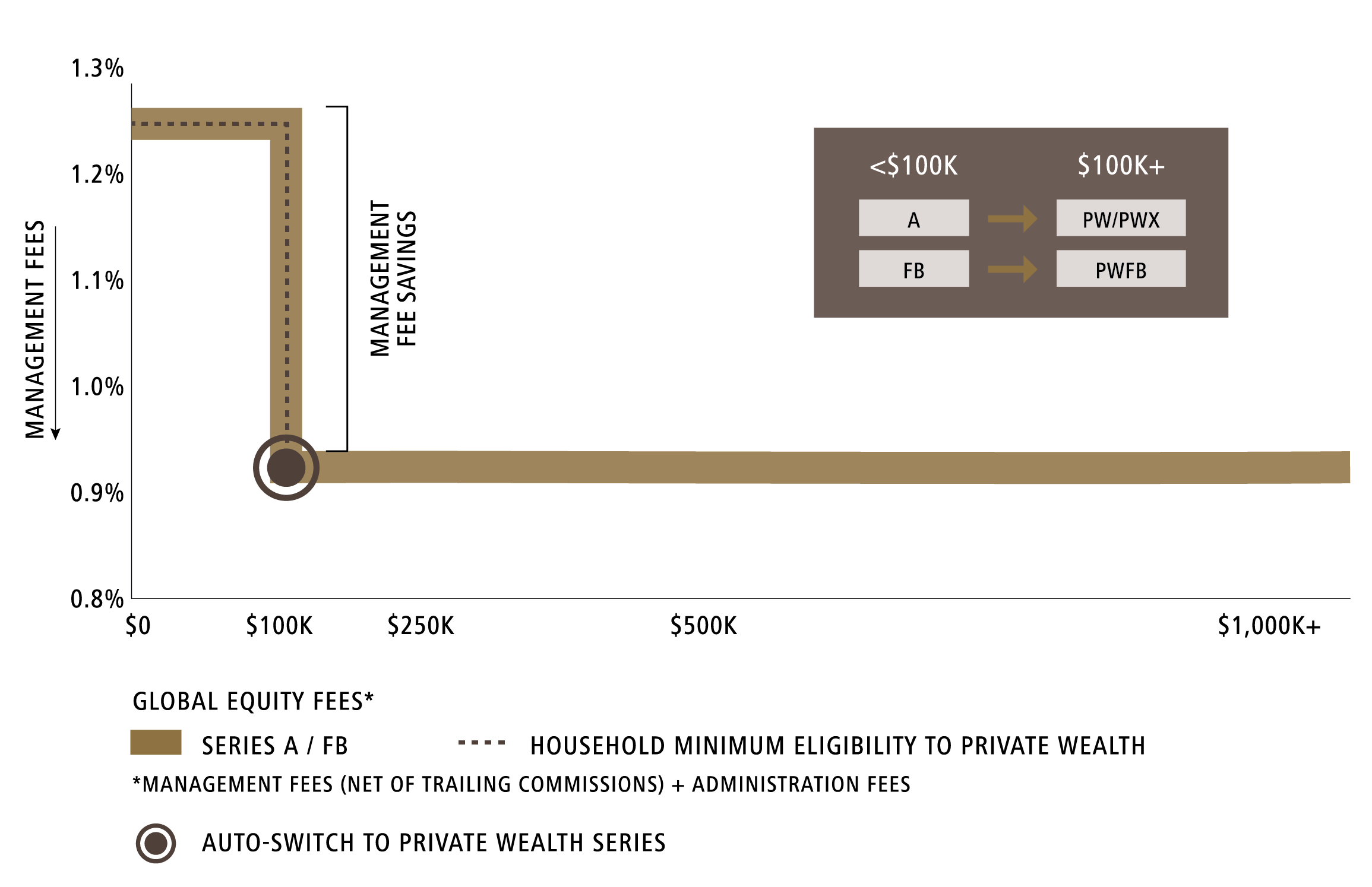 ---
Contact your Financial Advisor for more information.
Commissions, trailing commissions, management fees and expenses all may be associated with mutual fund investments. Please read the prospectus before investing. Mutual funds are not guaranteed, their values change frequently and past performance may not be repeated.